Increased Performance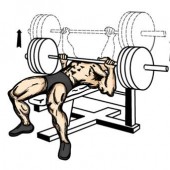 Because of the all the proven effects of intravenous laser blood irradiation, the Italian doctors Raggi/Vallesi had the idea to start research in sports medicine.
It is already known that the intravenous laser leads to general stabilisation and more energy because of the increased ATP production. So it seems quite logical that the performance of athletes should be increased by the treatment.
In their studies, Raggi/Vallesi were able to prove these effects. The maximum lifting power increased up to 12, 29 % while in endurance tests (swimming, cord jumping) the improvement was even bigger (up to 65, 84 % in swimming; 95, 24 % in cord jumping).

Picture: Mean pectoral muscle maximum lifting power percentage variation at any time of measurement

Picture: Number of swimming pool lanes: mean percentage variation at any time of measurement
These effects can by explained by:
Increased oxygen uptake of the erythrocytes
Improved microcirculation
Increased ATP production (by stimulation of the mitochondrial respiratory chain)
Furthermore, the results also showed a shorter recovery time after athletic efforts, a higher stress degree of the heart and a reduction of muscle pain after maximum exposure.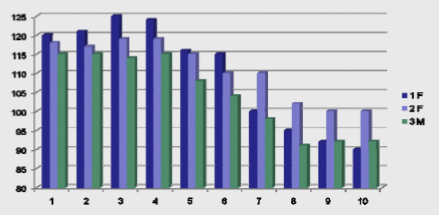 Picture: Time for basal heart rate recovery
Actually, intravenous laser is also used in racehorse sports for improving performances of the
horses. A first pilot study in Austria showed very promising results, too.