Malaria pilot study in New Delhi / India
We are proud to announce that the ISLA Research Group has launched it´s first clinical study and the first clinical study world-wide employing aPDT in vivo!
Anti- microbial photodynamic therapy as a new treatment option for Malaria.
Location: Rudrapur, India.
Clinical partner: Dr. Himanshu Bansal
Study design:
– Treatment group: 50 patients receiving 3 anti- microbial photodynamic treatments (Riboflavin + 447nm blue laser) over a period of 5 days plus conventional treatments.
– Control group: 50 patients receiving conventional treatments only.
Results: coming soon!
Malaria Facts
"Where malaria prospers most, human societies have prospered least. The global distribution of per-capita gross domestic product shows a striking correlation between malaria and poverty, and malaria-endemic countries also have lower rates of economic growth. There are multiple channels by which malaria impedes development, including effects on fertility, population growth, saving and investment, worker productivity, absenteeism,premature mortality and medical costs." Jeffrey Sachs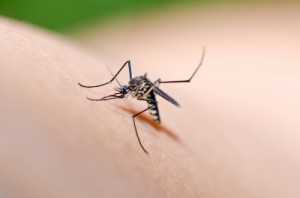 – Malaria is endemic in more than 90 countries
– 40% of the world population is at risk to be infected with malaria
– 10% of the world population gets sick each year with malaria
– 90% of all cases occur in Africa
– In 2010, more than 650 000 malaria patients died
– this equals one malaria dead in 45 seconds
– the most common age at death: 4 years
– up to 23% of African children are born with the malaria parasite
– 5% of African children are killed by malaria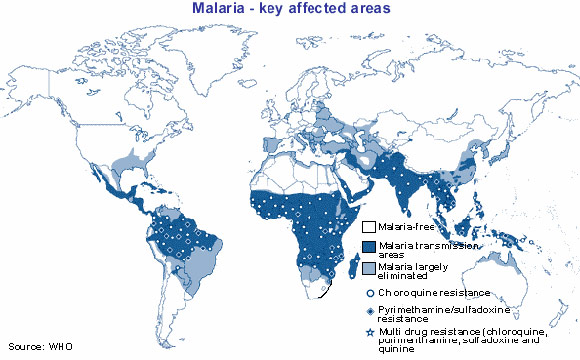 Our project
As malaria is probably the most fatal disease worldwide, the first milestone of the research group´s activities shall be set in the area of malaria treatment.
Therefore, the research group started to design a multi- annual research project which is supposed to result in an efficient and affordable treatment alternative for malaria patients. The nature of the application possibilities shall allow a broad implementation in areas which high malaria infection rates.
The project consists of two main phases:
During the in vitro phase ("labor- phase"), diverse photosensitizers will be tested regarding their ability to kill malaria parasites (see foundations of our work). Simultaneously, appropriate light sources – which have to be adjusted to the specific photosensitizers with regard to wavelength and intensity – will be identified. In this phase, the ISLA Research Group cooperates with the Pharmaceutical- Technological Institute of the Philipps Universität Marburg.
In phase two (in vivo phase), first exploratory field studies will be conducted on malaria patients.