News
June 2015
The second edition of our Low-Level-Lasertherapy Handbook is out now.
10 chapters; amongst others on Intravenous Lasertherapy, Interstital and Intra-Articular Lasertherapy, Photodynamic (Tumor)Therapy, Transcranial Lasertherapy and Practical Applications of LLLT.
737 pages, 82 treatment protocols, more than 300 figures, 10 guest articles.
Mai 2015
We are proud to announce that the ISLA Research Group has launched it´s first clinical study and the first world-wide employing aPDT in vivo!
Anti- microbial photodynamic therapy as a new treatment option for Malaria.
Location: Rudrapur, India.
Clinical partner: Dr. Himanshu Bansal
Study design:
– Treatment group: 50 patients receiving 3 anti- microbial photodynamic treatments (Riboflavin + 447nm blue laser) over a period of 5 days plus conventional treatments.
– Control group: 50 patients receiving conventional treatments only.
Results: coming soon!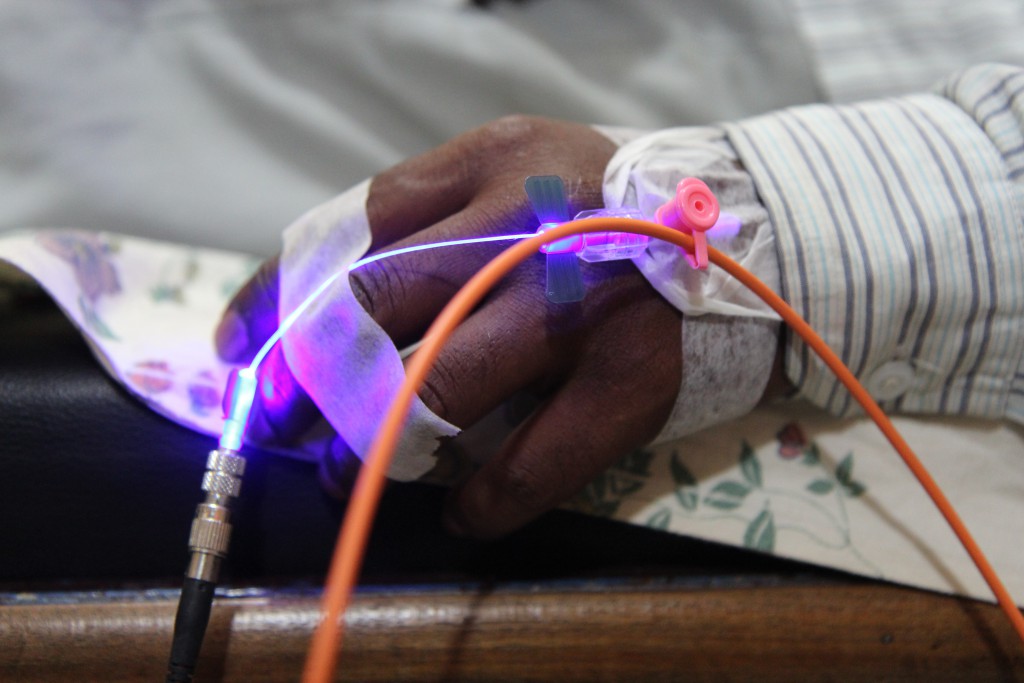 June 2014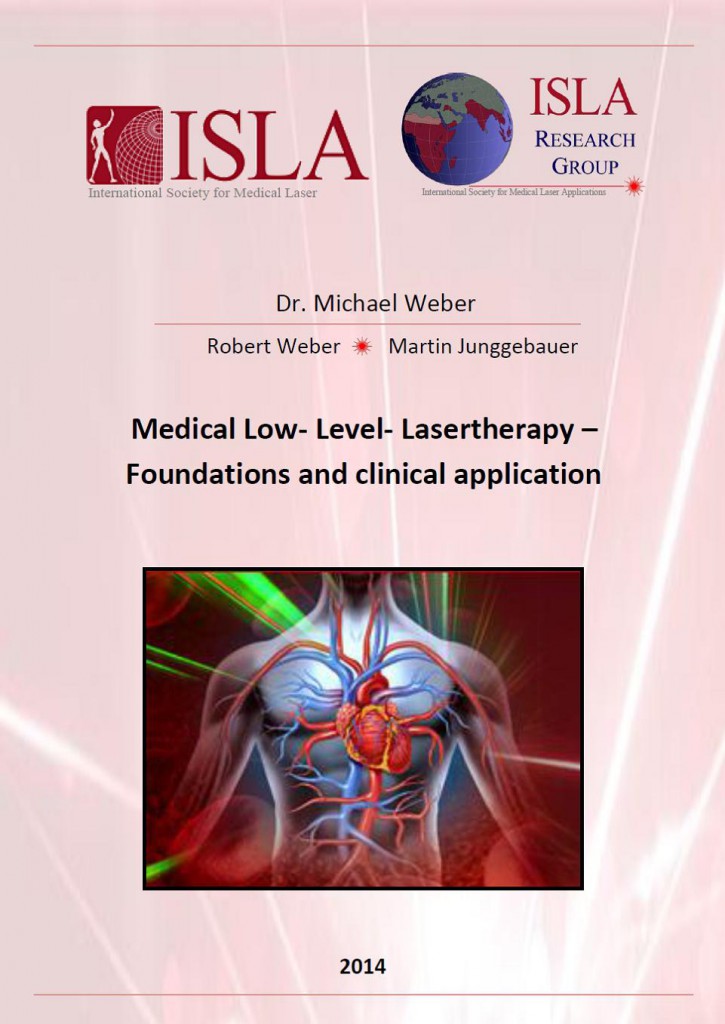 Now available: The new book on "Medical Low-Level-Lasertherapy"
The new LLLT- handbook provides an overview of scientific foundations of LLLT and describes the state of art of clinical research. It furthermore contains 81 treatment protocolls.
All revenues will exclusively be used for the research purposes of the ISLA RG.
January 2014:
The development of a global research network progresses. Contacts to university clinics and potential cooperation partners in target countries already exist.
November 2013:
The first seminars organized by ISLA Research Group took place in Lauenförde, Germany, and Toronto, Canada. Find more under "events".
September 2013:
The ISLA Research Group officially started it´s endeavors. It´s first two major project are established in the fields of malaria and tuberculosis research.